Victims of PFOA Contamination Deserve Medical Monitoring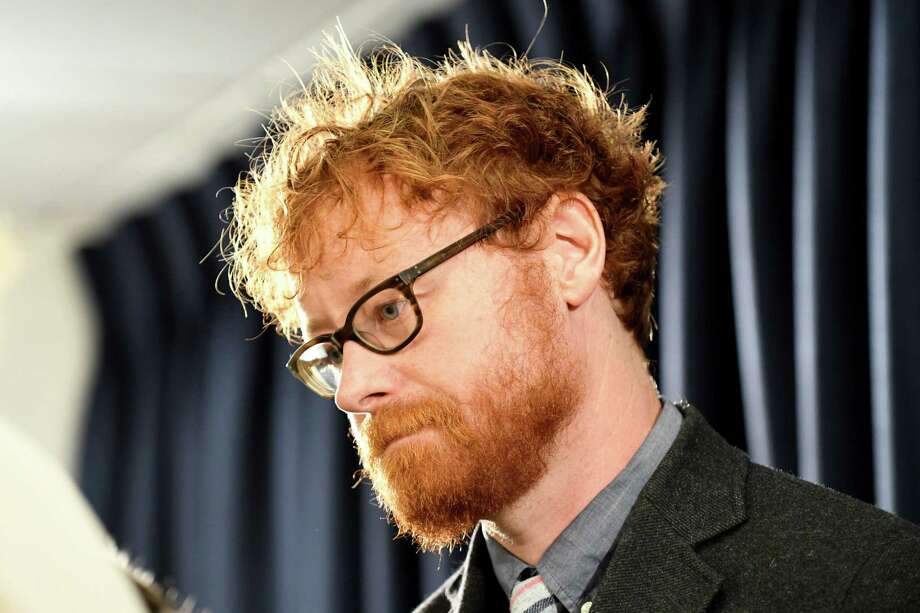 David Bond, an associate director of Bennington College's Center for the Advancement of Public Action, wrote the below article in the VTDigger to emphasize the importance of medical monitoring and health care funds for the victims of PFOA contamination.
Four years after PFOA was discovered in drinking water in Hoosick Falls and then in residential wells around Bennington, families exposed to the toxic chemical have valid and still unaddressed questions about the long-term health consequences they now face. This is unacceptable.

As a professor working to bring the scientific resources of a nearby college into the conversation on this environmental problem, I have seen the fallout of PFOA firsthand: home values dissolved in the stigma of contamination, pregnancy met with trembling uncertainty, and the strange normality of residents disclosing PFOA levels in their blood.

Although new water filtration systems, Superfund designations in New York, and public water line extensions in Vermont are minimizing PFOA contamination going forward, many residents now carry a lifetime of worry. With infuriating subtlety, PFOA has been linked to cancer and other illnesses that show up decades after exposure.

As impacted communities educate themselves about the toxicological profile of PFOA, they've found themselves at an impasse: The more they learn about the intricate risks of PFOA, the more they realize how inadequate the medical response has been.

In Hoosick Falls, much of this has to do with the tepid response of New York's Department of Health. DOH delayed acknowledging this crisis long after the evidence demanded it, continued to withhold summaries of health information collected from residents, and at one point erroneously informed residents they could drink contaminated water without worry.

Last August, I helped launch a community health questionnaire. Supported by the project "Understanding PFOA" at Bennington College, this questionnaire aimed to give residents' knowledge of their own health more prominence in ongoing discussions about PFOA. This questionnaire polled local residents of Hoosick Falls, Petersburgh and Bennington about local incidents of six illnesses linked to PFOA: kidney cancer, testicular cancer, thyroid disease, ulcerative colitis, pregnancy-induced hypertension, and diagnosed high cholesterol.

This questionnaire generated 443 responses that provided health information about individuals and members of their family. After removing duplicates and verbally confirming many of the responses, the questionnaire reported 31 instances of kidney cancer, 11 instances of testicular cancer, and over 230 instances of thyroid disease in Hoosick Falls, Petersburgh and Bennington.

Hoosick Falls, New York (pop. 3,420) fielded the most participants in this questionnaire, with 373 residents responding. Within Hoosick Falls, the questionnaire reported 17 cases of kidney cancer, nine cases of testicular cancer, and 135 cases of thyroid disease. These numbers differ significantly from previous reports.

In May 2017, the New York State Department of Health (DOH) conducted a Cancer Incidence Investigation related to PFOA in Hoosick Falls. Relying on archival data in the NYS Cancer Registry, the NYS DOH survey reported 12 cases of kidney cancer and zero cases of testicular cancer in Hoosick Falls between 1995 and 2014. The 17 cases of kidney cancer and nine cases of testicular cancer reported in Hoosick Falls by this community questionnaire rise above NYS DOH's baseline for concern and warrant renewed attention now.

In Vermont, our questionnaire reported cases of testicular cancer, kidney cancer, thyroid disease, ulcerative colitis, pregnancy-induced hypertension among Bennington residents exposed to PFOA. Like in New York, these cases are concerning and warrant renewed attention now.

The Vermont Department of Health should commission a serious study of the health impact of PFOA in Bennington, which needs to focus on health trends among the population exposed to PFOA. Data in the cancer registry is lumped together by zip code or census tract, both of which are a poor proxy for exposure.

Over the past year, I've met several local residents diagnosed with PFOA-associated cancers struggling to keep up with mounting medical bills. Juggling chemotherapy and visits to specialized clinics on top of family and work, these individuals are now working second jobs and relying on GoFundMe campaigns to get the health care they need. This is not right. Victims of toxic pollution should never have to pay for their own medical treatment.

Polluters, not taxpayers, must be required to fund the new health care needs PFOA has introduced into our communities, including medical monitoring and a designated health care fund. Medical monitoring provides resources to local health care providers to be on the lookout for early indications of illnesses associated with PFOA, and a designated health fund provides comprehensive treatment options should any resident be diagnosed with one of those illnesses.

In Vermont, medical monitoring was thwarted by Gov. Phil Scott last May. After passing the House and the Senate, S.197 – a popular bill that provided polluter-funded medical monitoring to Vermont communities impacted by toxic pollution – was vetoed by Gov. Scott. In a statement, Gov. Scott described PFOA as a "public health crisis" before explaining how settlements with Saint-Gobain that provide clean drinking water to residents were sufficient resolutions to PFOA contamination. Calling PFOA a "public health crisis" just before dismissing the legitimate health concerns of residents adds insult to injury. Any settlement with Saint-Gobain that does not address the health concerns of residents is an incomplete settlement.

It's time for the governor's office to recognize the truth that residents of Bennington have been living for the past few years: PFOA is a serious health hazard. Medical monitoring and a health care fund for these communities is a long overdue step towards making our communities whole again.
Topics:
PFOA
| Tags:
Department of Health
,
Hoosick Falls
,
Hoosick Falls NY
,
Perfluorooctanoic acid
,
PFOA
,
PFOA contamination
,
PFOA health effects
,
PFOA Water Contamination
,
Saint-Gobain
,
Upstate NY water contamination
,
water contamination
[socialsharing]
---